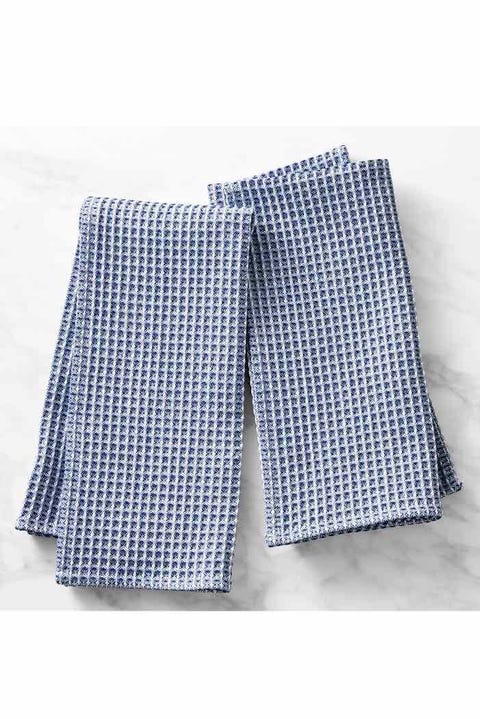 Oversized Waffle Weave Towels
If you cook a lot or have young kids, you need to bring in the big guns—and that's exactly what you'll get with this Williams-Sonoma exclusive. At 20 inches by 30 inches, these towels are big enough to tackle just about any job, from wiping down a big island, to moping up a big puddle of spilled milk, to drying your biggest roasting pan.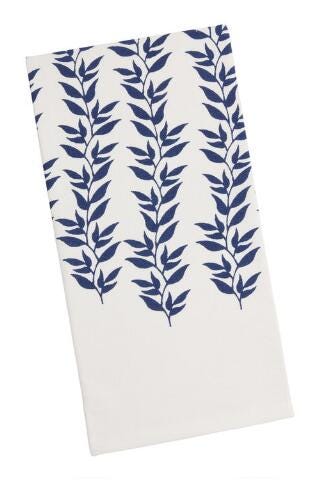 Blue Vines Flour Sack Kitchen Towel
This kitchen towel is more than a painterly choice—it's constructed of 100 percent organic cotton to ensure it's absorbent enough to do the dirty work.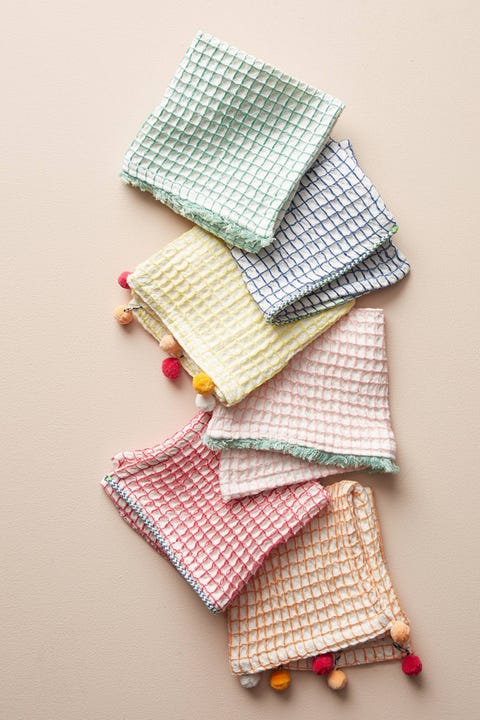 Sandira Dish Towels (Set of 6) Anthropologie
Reminiscent of a traditional dish cloth, but with a few style upgrades—specifically the lace, tassel and rope trim details—that make these kitchen towels more tolerable to look at on the counter.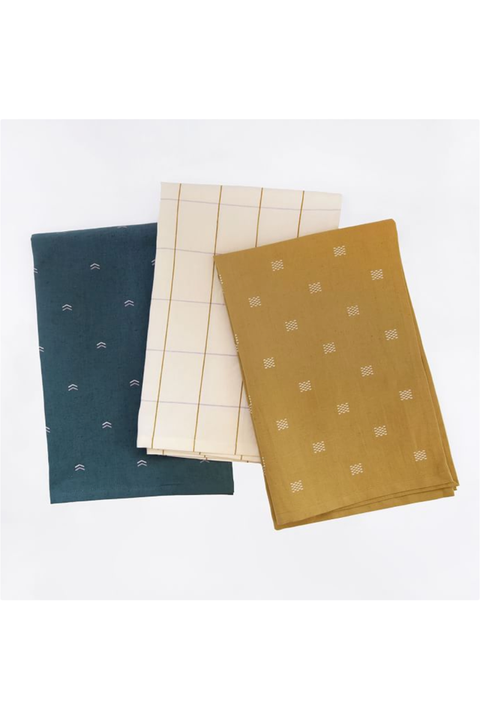 Georgie Home Tea Towel Set
Like the idea of patterned kitchen towels, but don't want anything too kitschy? West Elm's graphic set provides a great middle ground.
Embroidered Astrology Tea Towel
Admittedly, these fun embroidered tea towels are more suited for admiring than they are for drying hands or dishes. But sometimes that's exactly what you want!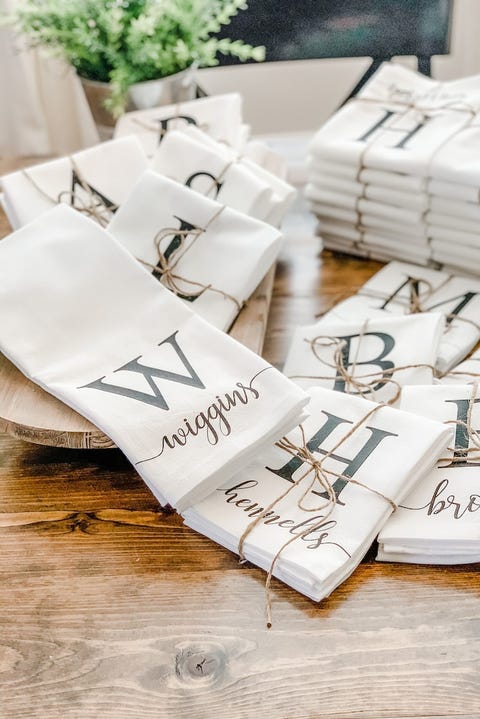 Personalized Tea TowelLittleHoneyDesignCo
Whether you're looking for an engagement or wedding gift, or something special to spruce up your own kitchen, this personalized cotton towel is a great option.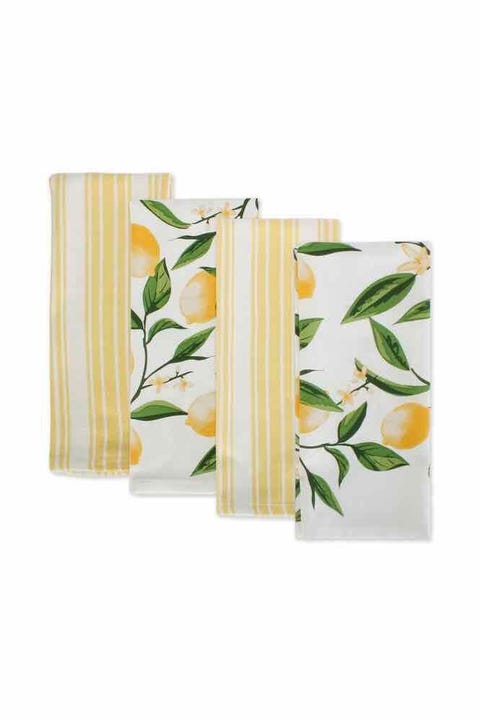 4-Piece Lemon Bliss Assorted Linen Set August Grove
Bring double the cheer to your space with a set of 100 percent cotton towels that's as attractive as it is effective. While they're highly absorbent, the biggest plus might be the lack of lint they produce, which means they'll leave glasses clear and sparkling. 
Farmers Market Dish Towels (Set of 3)
Kitchen towels are one of the most common housewarming gifts, and this cheeky set comes perfectly packaged, so all you have to do is the hand-off.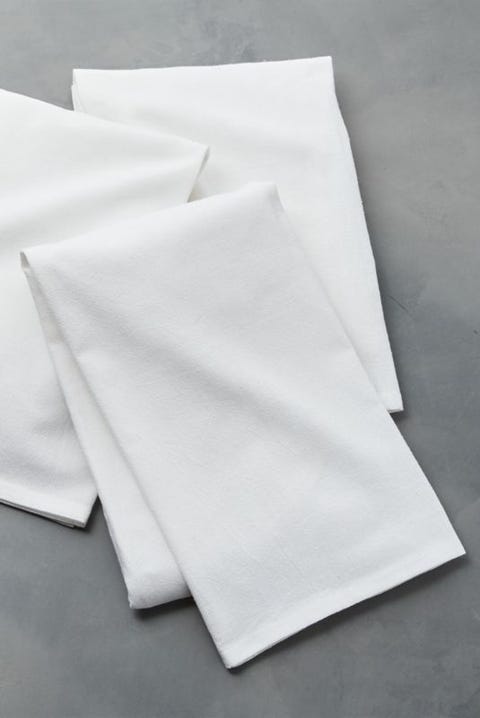 White Flour Sacks (Set of 3)crate and barrel
If you're looking for a blank canvas for your next embroidery or heat transfer project, these are a sure bet. They're not textured, so you'll get a pristine finish—and, just as importantly, though affordable, they're sturdy enough to keep your work of art in tip-top condition for years to come.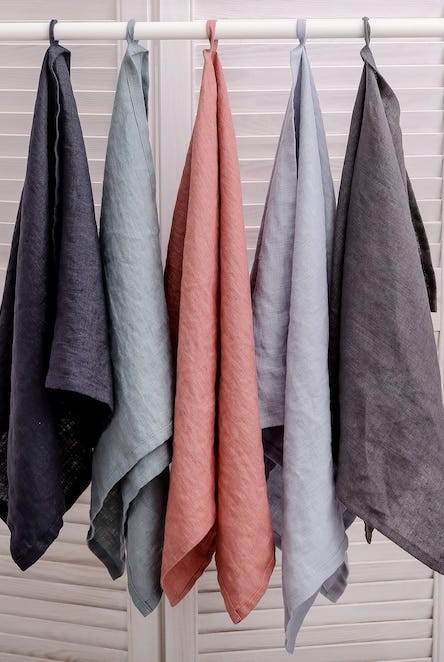 Linen Kitchen Towels Linen Di
Linen towels are even more absorbent than cotton, plus dry faster. Plus, they have a natural aesthetic that simply can't be beat. You'll love the versatility of this bestselling option too—it's available in eight sizes and 47 colors.