64 oz. Insulated Growler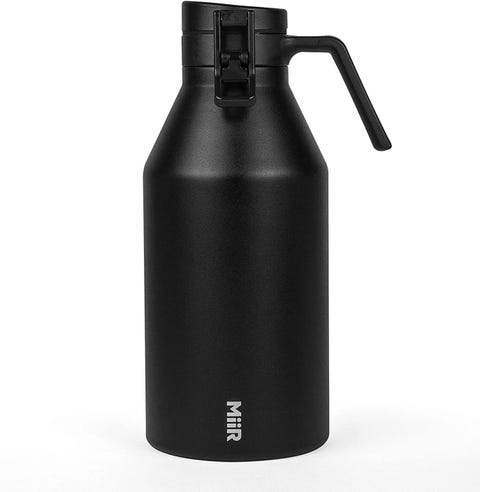 MIIRamazon.com$54.95BUY
Staying hydrated while camping is important, but staying tipsy is arguably more important. The MiiR growler works for both. It has a slim and lightweight design, with stainless steel walls and airtight seals to keep drinks cold.
Adventure Flask Kit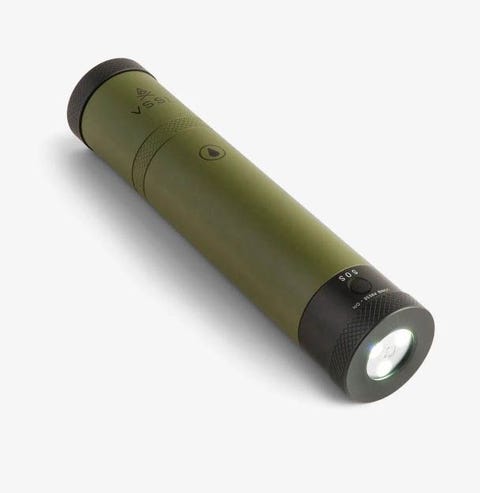 VSSLamazon.com$95.00BUY
A compass, a flashlight, a flask, and shot glasses—the total package. Maybe packing those shot glasses and flask by themselves would be a tough sell, but adding the compass and flashlight makes VSSL's Adventure Kit a vital, multi-use camping gadget.
Rechargeable HeadLamp 200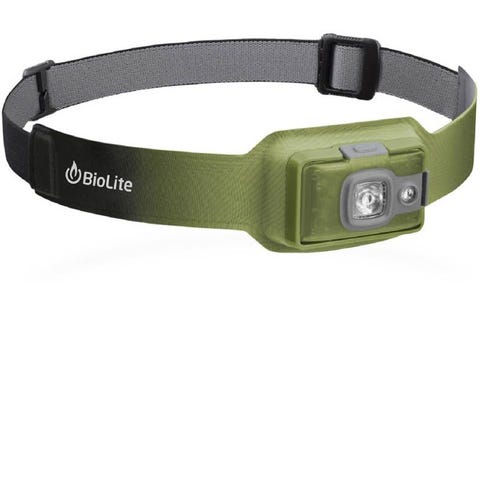 BIOLITErei.com$44.95BUY
Headlights may look goofy, but they're so necessary. This BioLite headlamp has a great fit (no bulky battery pack) and stays powered up to 40 hours, depending on the setting. It's also very affordable. You will use it for every trip to the latrines and every post-hike, late-night scramble to build the fire in pitch blackness.ADVERTISEMENT – CONTINUE READING BELOW
Fuel Gauge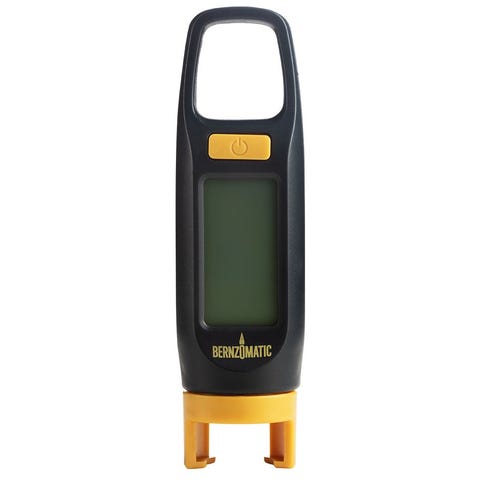 BERNZOMATICamazon.com$11.53BUY
I'm going to take this moment to say I have never let go of the cartoon fantasy of rubbing two sticks together to light a fire. I can keep the fantasy alive as along as I never try it. That being said, I know it's a camping rite of passage to be the fire starter, and nothing is worse than being the fire guy who can't make fire. So bring one of these. You can still use whatever campfire-building method you want and earn all the compliments for a compositionally beautiful blaze; Bernzomatic will simply make sure your propane tank is full. For longer camping trips, a fuel gauge is a must so you know exactly what you're dealing with, because hell, propane is still propane.
X-Grill Portable Charcoal Barbecue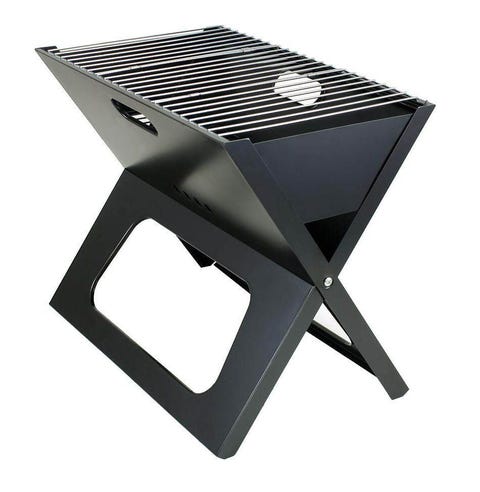 ONIVAamazon.comBUY
Of the three cooking options on the list, this guy is the most straightforward. It works for those camping chefs who like the smokey taste of charcoal, along with a more structured work station than what you get by throwing some hot dogs on sticks to roast over a campfire. I mean, c'mon, the grill folds flat into a small, square tote. It's a BBQ that you can carry for miles, and if that's not a near perfect camping gadget, I don't know what is. ADVERTISEMENT – CONTINUE READING BELOW
City Grill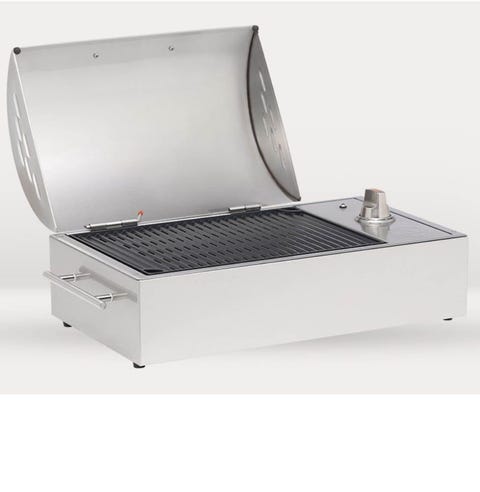 KENYONcookwithkenyon.com$425.00BUY
Now, this grill requires a plug (which really isn't a problem these days), but it's still portable as long as you're not going on a trek to get to the campsite. The City Grill was designed for terraces, beaches, and camping, and operates as closely to a full fledged grill as possible. The cook you get on this thing is impressive. Plus, when you're not in the tree-ridden wilderness but the taxi- and smog-ridden city, it's still useful.
Wood-Burning CampStove 2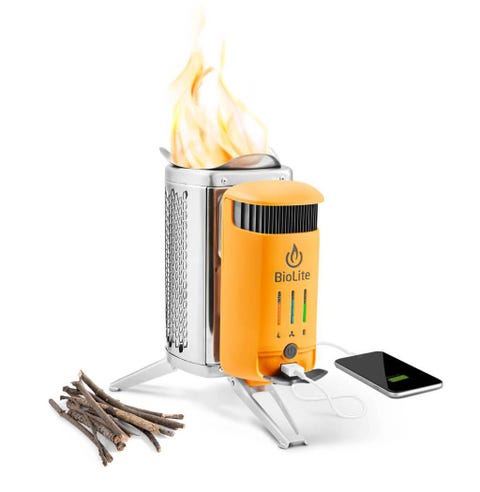 BIOLITEbackcountry.com$149.95BUY
For the third and final cooking option, we've got the BioLite stove. This thing is pure science. Not only does it give you gasless fire powered by sticks and twigs, but that fire is also smokeless. Additionally, the setup taps some kind of dark energy to include a USB charger that'll amp up your phone. Pretty rad.
Quick 2 System Cookset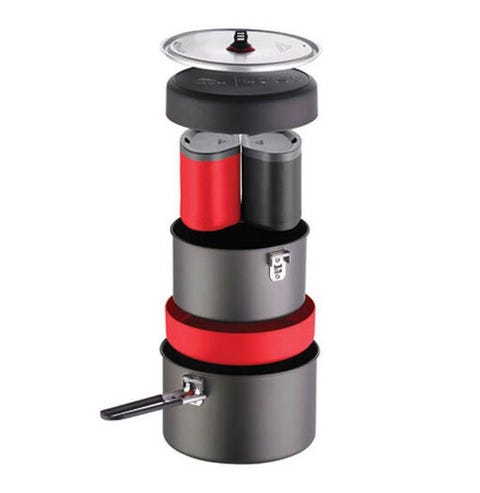 MSRrei.com$99.95BUY
It's a pot, full of other pans, dishes, mugs, and a strainer. There's something so satisfying about camping with compact things. With this, you can get more creative than sticking potatoes wrapped in tin foil in coals.ADVERTISEMENT – CONTINUE READING BELOW
BoomBottle Waterproof Bluetooth Speaker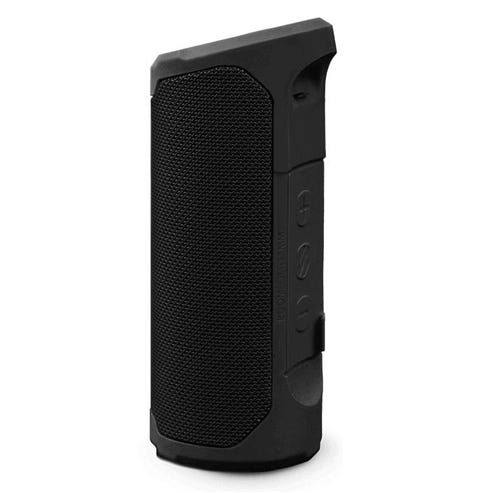 SCOSCHEamazon.com$99.99BUY
I'll say it again: Multi-functionality is essential, and this guy's got it. It's a waterproof Bluetooth speaker and a bottle opener. As if those two things were not important enough, it also has this really slick magnetic holder for a phone so that whichever device is DJ-ing is accessible to everyone. The battery lasts 12-plus hours. And you can string a few together to create a surround sound effect at your campsite.
EcoTrek GDI-EXTRK210 Waterproof Bluetooth Speaker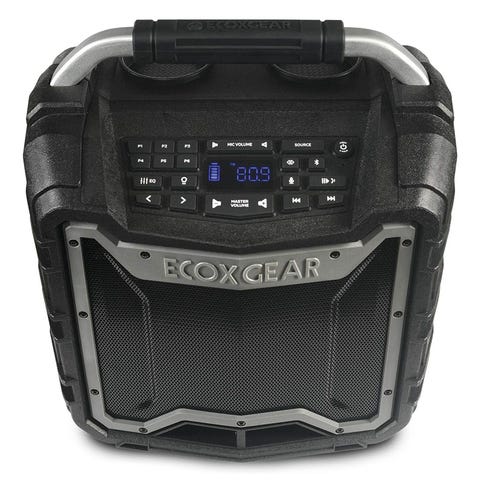 ECOXGEARamazon.com$229.99$179.99 (22% off)BUY
This is a big speaker—not ideal for a long journey on foot. But if this is one of those chill, hang-out camping trips, get the EcoTrek. It's got booming sound, good battery life, and a charging port. If your camping trip has any water activities, it's waterproof and even floats. And as you can see, this thing has a million buttons, so it's gotta be cool, right? Rest assured it has a million buttons because it does a million things, including receive AM/FM, in case you prefer talk radio or a shitty Bluetooth connection is pissing you off. Oh, and it also has two cup holders.